Before becoming CEO, Noha led ITT's product development, deployment strategy, and engagement with the technology-for-development ecosystem.
Roger Sathre
Chief Scientist
As Chief Scientist at the Institute for Transformative Technologies, Roger is responsible for ensuring the scientific rigor of the technology pipeline.
More
Ratana Ismail
Finance and Operations
Ratana supports Finance and Operations at ITT.
Sanjay Khazanchi
Access to Electricity | Vice President
As Vice President at ITT, Sanjay brings in a decade of experience in the space of renewable energy and off-grid rural electrification.
More
Shreenal Ruparelia
The Oxygen Hub | CEO
Shreenal is currently the CEO of Oxygen Hub. Most recently, she held several senior positions at Jumia, Africa's largest e-commerce business listed on the NYSE. Prior to Jumia she co-founded a digital marketing startup for SMEs, led a family-owned business, and drove the East Africa coffee and dairy strategyat TechnoServe.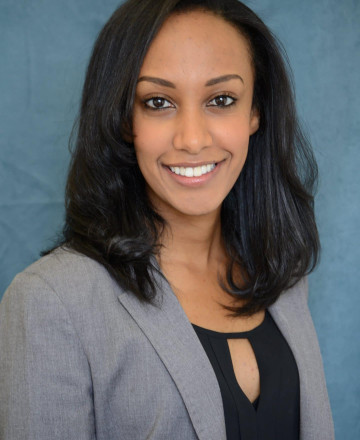 Herma Gebru
The Oxygen Hub | Strategy & Biz Dev Lead
Herma manages strategy and business development across markets for ITT's oxygen infrastructure work.
Effeson Hailemichael
The Oxygen Hub | Senior Advisor
Effeson has over 15 years' experience serving as an entrepreneur, investor and strategic advisor to companies based in East Africa. He has advised investors, start-ups, well established companies, incubators, and accelerators in many strategy, operations and financing related engagements.
John Githinji
The Oxygen Hub | Finance Manager
John is the region Finance Manager across the Oxygen Hub Ltd markets.
More
Etse-Hiwot Girma
The Oxygen Hub | East Africa Regional Manager
Etse provides country support to ITT's oxygen infrastructure work in Ethiopia
Ijeoma Anyigbo
The Oxygen Hub | Nigeria
Ijeoma provides country support to ITT's oxygen infrastructure work in Nigeria
Kalkidan Tsegaye
The Oxygen Hub | Ethiopia Country Manager
Kalkidan is a highly skilled and accomplished professional with over 5 years of diverse experience in the healthcare and technology industries, with a specific focus on women's health.
More
Olatunji Ayimora
The Oxygen Hub | Maintenance Lead
Olatunji comes with two decades of experience in production and maintenance operation management.
Karuna Dookan
The Oxygen Hub | Administrative Coordinator
Ms Karuna Dookhan is the Administrative Coordinator at Oxygen Hub Ltd.
More
Dr. Muntaqa Umar-Sadiq
The Oxygen Hub | Senior Advisor
Muntaqa is a senior adviser to Oxygen Hub. He has over 15 years of impact investment, policy and consulting experience in the healthcare sector.
More
Shashi Buluswar
Founder
ITT Board of Directors
Shashi Buluswar is the founder of the Institute for Transformative Technologies, and the chief architect of the largest electrification and natural sanitation infrastructures in the world.
More
Ursula Wynhoven
ITT Board of Directors
Tawana Muchatuta
ITT Board of Directors
Tawana is a Founder and Managing Partner of Africa Growth LLC, where he applies experiences in FMCG, Fintech, Renewable Energy and Management Consulting to guide portfolio companies to grow and transform at scale, leveraging his expertise in Finance, Chemical Engineering and Agile/Waterfall Methodologies.
Karen Pak Oppenheimer
ITT Board of Directors
Karen is a strategy and operations adviser for philanthropic, social enterprise and nonprofit organizations, currently focusing on climate action and the COVID-19 pandemic response. She has experience in private, public and non-profit sectors and is currently an angel investor in social enterprises in emerging markets and serves on multiple nonprofit organization boards.
Strive Masiyiwa
Founder and Executive Chairman
Econet Global
Strive is a businessman and philanthropist. He is the founder and executive chairman of the telecommunications company Econet Global.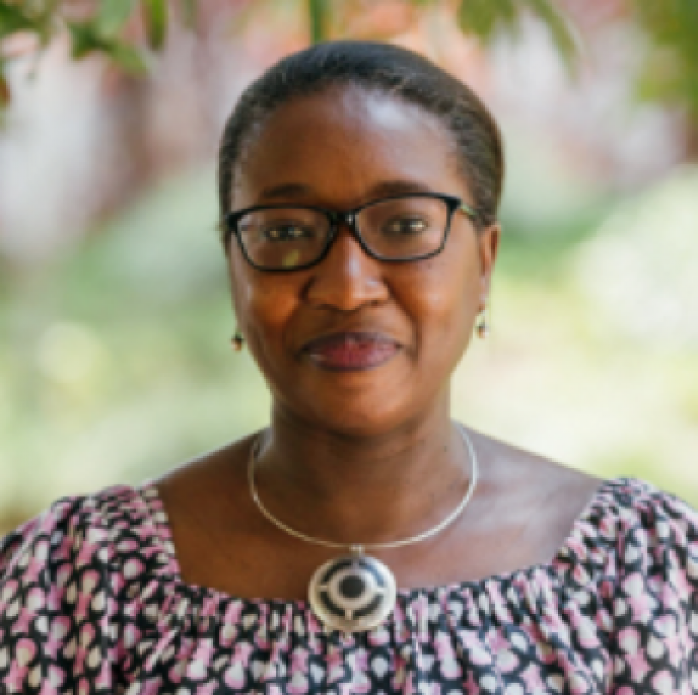 Madji Sock
Partner
Dalberg Advisors
Madji is a Partner in Dalberg's Senegal office. She has more than 20 years of experience implementing and managing projects in Africa, Asia, Eastern Europe and the United States.
Dr. Stefano Bertozzi
Dean Emeritus
UC Berkeley School of Public Health
Over 30 years of public health experience. Led major initiatives with health ministries in DR Congo and Mexico. Former Director of HIV at the Gates Foundation.
Nnamdi Agbim
CEO
Interkel Networks
Nnamdi is the founder and Group Chief Executive Officer of Interkel Group and has taken the company from its humble beginnings over 3 decades ago to being one of the most diversified indigenous construction and engineering companies in Nigeria and sub Saharan Africa.
Amod Kher
VP
Ingersoll Rand
Leading COVID response at Ingersoll Rand, one of the world's largest manufacturers of ventilator components.
Robert Hauck
Former Chief Mechanical Engineer
GE Healthcare
Over 30 years at GE Healthcare. Part of the current push by GE and Ford to crank up ventilator production in the US to 50,000 per week.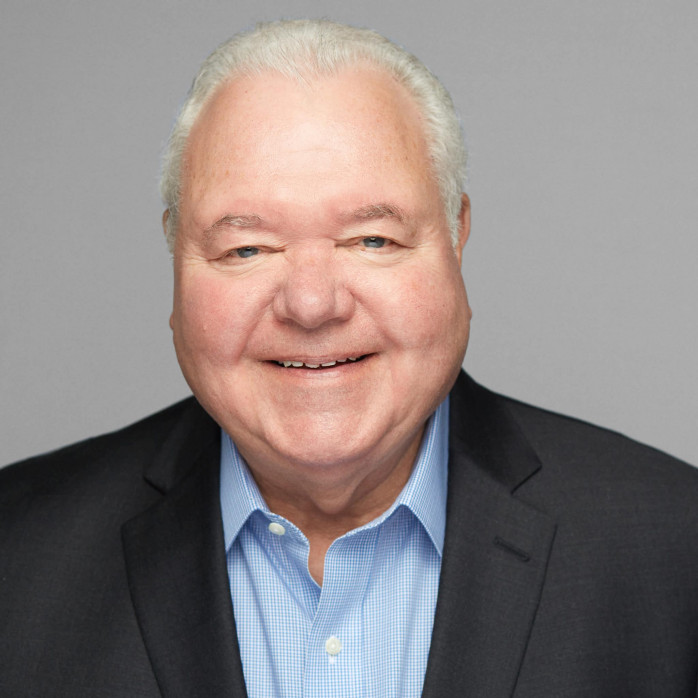 Mark Gumz
Executive Mentor
ExCo Group
Former CEO of Olympus Corporation of the Americas. At the ExCo Group, he has worked with Fortune 100 C-suite executives in the financial services, data science, transportation, technology, insurance, private equity, professional services, and energy sectors. Gumz began his career with GE and held management positions with the Marubeni America Corporation and Sankyo Seiki Co. He also ran his own international trading company for 15 years. In addition to his work at the ExCo Group, Gumz has served on the executive committee and as vice chair of Good Shepherd Rehabilitation Network, a nationally recognized rehabilitation leader. He holds a Bachelor of Arts degree in Humanities from The Ohio State University.
Dr. James Bolton
UV Expert
Internationally known expert and author in ultraviolet applications and President of Bolton Photosciences Inc., Canada.
Adnan Asdar Ali
Chief Executive Officer
Multinet Pakistan (Private) Limited
Mr. Adnan Asdar Ali serves as the Chief Executive Officer of Multinet Pakistan (Private) Limited and previously served as its Acting Chief Executive Officer. Mr. Ali is the Co-Founder of Multinet, a subsidiary of Telekom Malaysia Bhd. Mr. Ali has over 25 years of progressively diverse experience in the discipline of structural and forensic engineering, construction management, project management, liaison with local and international consultants, quality control and testing procedures for a wide range of construction and other engineering material.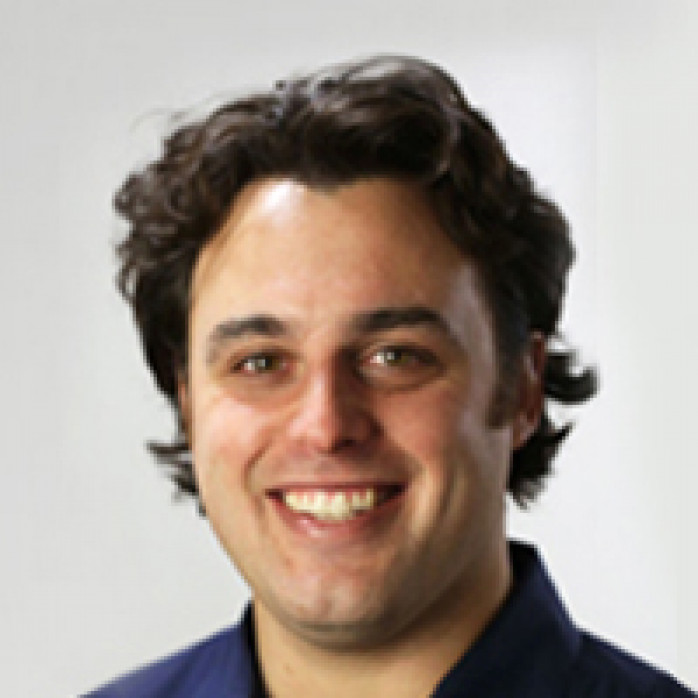 Amos Winter
Ratan N. Tata Career Development Assistant Professor
Massachusetts Institute of Technology
Amos Winter is the Ratan N. Tata Career Development Assistant Professor in the Department of Mechanical Engineering at MIT. He earned a BS from Tufts University (2003) and an MS (2005) and PhD (2011) from MIT, all in mechanical engineering. Prof. Winter's research includes design for emerging markets and developing countries, assistive devices, irrigation systems, water purification, agricultural equipment, and subsea systems. He is the principal inventor of the Leveraged Freedom Chair (LFC), an all-terrain wheelchair designed for developing countries that was a winner of a 2010 R&D 100 award, was named one of the Wall Street Journal's top innovations in 2011, and won a 2015 Patents for Humanity Award from the U.S. Patent and Trademark Office. Prof. Winter was the recipient of the 2010 Tufts University Young Alumni Distinguished Achievement Award, the 2012 ASME/Pi Tau Sigma Gold Medal, and was named one of the MIT Technology Review's 35 Innovators Under 35 (TR35) for 2013.
B. L. Ramakrishna
Emeritus Professor
Arizona State University
Dr. B. L. Ramakrishna is an emeritus professor at the Arizona State University (ASU). After a PhD from the Indian Institute of Technology in Chennai, he joined the faculty at ASU in 1985. He worked as the Diane and Gary Tooker Professor at the Fulton Schools of Engineering, ASU, and has served a member of the humanitarian engineering faculty until 2016. He was the director of ASU's Grand Challenge Scholars Program (recognized by the US National Academy of Engineering) from 2009-2013, and was responsible for the integration of research, education and outreach in areas such as affordable energy, access to clean water, safe cyberspace and increased access to health services.
Gary Andersen
Head, Ecology Department
Lawrence Berkeley National Laboratory
Saniya LeBlanc
Assistant Professor
George Washington University
Saniya LeBlanc is an assistant professor in the Department of Mechanical & Aerospace Engineering at The George Washington University. Her research goals are to develop and improve energy conversion technologies with advanced materials and manufacturing techniques. She uses scalable manufacturing processes to integrate nanostructured materials into energy technologies like photovoltaics and thermoelectrics, and she develops techno-economic models for emerging energy technologies.